Passavant Area Hospital Foundation Farms "In Good Hands" with Worrell Land Services
August 23, 2016
Worrell Land Services recently had the privilege of presenting at the annual Passavant Area Hospital Foundation Farm Tour. We are honored to manage several farms for The Foundation, and enjoyed partnering with the operators to showcase these highly productive farms.
Said Pam Martin, Executive Director for The Passavant Foundation, of this year's farm tour, "It was rewarding to see the beautiful stand of corn where field tile was recently installed and learn how farm operators are using technology to enhance yield potential. We have real confidence in the management oversight by Allan and the entire Worrell Land Services team. They went to great lengths to provide detailed information for our tour group. It's evident the hospital's farms get personal attention and are in good hands."
For over 25 years, Passavant Hospital has hosted these tours for its Farm Advisory Committee and hospital leaders to see the land and the growing crops firsthand. The tour serves as an opportunity for farm operators and farm managers to explain the condition of the growing crop and associated seasonal challenges, give perspective on the farm's historical production, highlight soil conservation measures, and discuss any needed improvements.
Passavant is the owner or trust recipient of more than 4,000 acres. The land is a much-valued asset that provides significant annual income for the hospital with each harvest. The hospital leadership understands their stewardship responsibility for these legacy gifts and is committed to honoring the donor families.
We would like to thank farm operators Roger Hurrelbrink, Jeff Hurrelbrink, Todd Becker and Marc Becker for the hard work they pour into the hospital's farms throughout the year.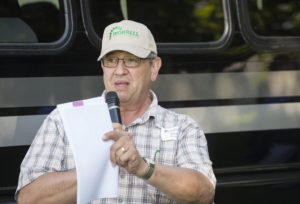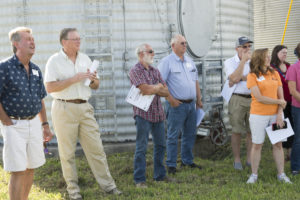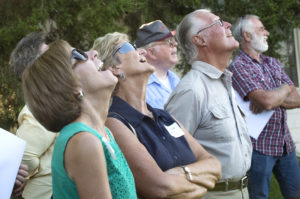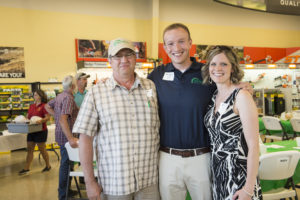 Photos courtesy of Memorial Health System Photography.