Worrell Land Services Adds Appraiser to Meet Growing Demand
September 13, 2016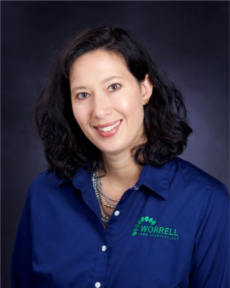 We are pleased to inform you that Worrell Land Services has expanded our team in order to meet Central Illinois' ever-growing demand for agricultural appraisal services. We are now contracting with Lindsy Coe Henderson who has extensive experience with farmland appraisals. Lindsy has gone through the same rigorous process as Allan Worrell to become a State Certified General Appraiser, a designation that few in the area hold. Lindsy does great work, and we are thrilled to have her on our team!
As the demand for land appraisals has increased in recent years, it has become impossible for Allan to continue as the sole appraiser within our company. This was a top priority for us to remedy so that we could more effectively serve area landowners and shorten our turnaround time. We are now adequately staffed with two appraisers to better respond to the ag-industry's appraisal needs!
Lindsy earned her appraisal license from the McKissock School of Appraisal Education in 2012. In addition to the appraisal services she partners with us to provide, Lindsy operates her own appraisal business in Pittsfield. Prior to appraisals, Lindsy's background was in construction and manufacturing. She holds a Bachelor's degree in Industrial Technology from Western Illinois University in Macomb, and a Master of Business Administration degree from Western Governors University in Salt Lake City. Lindsy's husband is a farmer. They are raising their three children in the same farming community, Pittsfield, in which they both grew up.