37.25 Acres, 89% Tillable, Greene County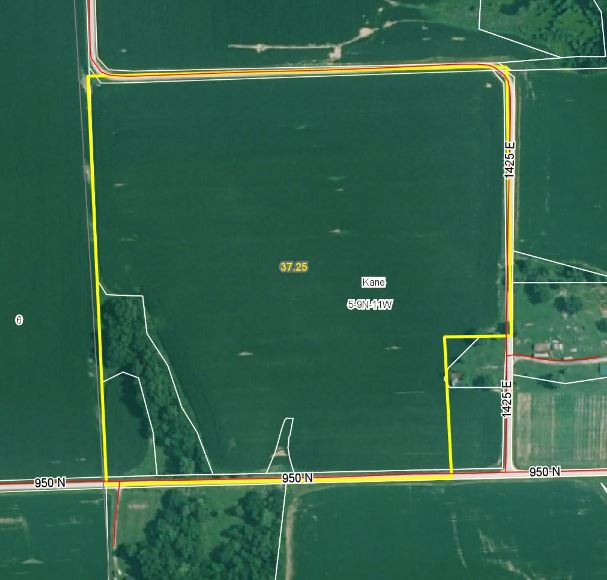 This 37.25± acre tract offers a great opportunity to own a smaller, yet highly productive, tract of Greene County farmland. The farm contains approximately 33.29 tillable acres, making it 89% tillable. The farmed soils carry a 118 Productivity Index rating with Keomah silt loam being the most prevalent soil. The tillable acres are NHEL and have been improved with dry dams and structures to help alleviate erosion concerns. The farm is enrolled in the ARC-County Farm Program.
Road access is available on three sides. This tract would be a great piece on its own or as a complimentary piece to one of the larger tracts that are located directly to the South.
The farm is currently operated on a 50/50 crop share lease. 2017 tenancy is possible with reimbursement of 2017 cropping expenses. Crop expenses are available upon request. Taxes are estimated at $362.00.
The Chappee Trust is also selling two additional tracts of land. For more information on the 168.1 acre tract, click here. For more information on the 80± acre tract, click here.
Gallery
Allan Worrell is the Managing Broker for Worrell Land Services, LLC.